Used as speed controls, voltage dividers, transducters,position sensors, etc.

6 mm & 1/4" diameter shafts. With or without stops for continuous shaft rotation..

Single & multi ganged, switches or custom engineered to your Specs.
Volume Potentiometers, Throttle Controls - Linear & Audio Tapers - Speed

Controls - Custom :long life element, longer shaft, locking bushing, metal housing.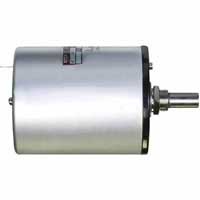 Bushing mount or servo mount. 10 mm to 46 mm diameter body models

The more turns the higher the resolution.
Spring loaded stainless steel measuring cable to provide accurate position

feedback signal over the entire stroke length.

Rugged construction. Designed for cable misalignment. Water resistant.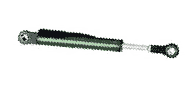 Conductive plastic element for long life. With wire leads.

Stroke lengths (shaft travel) : 12 to 150 mm (0.5" to 6")

Aluminum housing. For industrial control , medical and automotive applications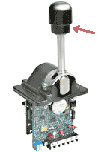 Potentiometer & switch outputs-Cast NEMA 4 Housing -

Weatherproof - Cast Housing construction

Available with locking handle (shown)

LIFT

collar under knob with fingers

to move handle

Output : 5K or 10K Potentiometers and or directional switches or 4-20mA.

Cast housing and gasketing for outdoor use . Made in USA
Precision Sales Inc. is a worldwide distributor specializing in precision potentiometers ,custom configurations , wipers , elements and potentiometric devices. Our experienced staff works with customers in specifying and substituting their requirements.